Teach in Korea
Have you been studying Hangul (Korean symbols) and basic phases? Good stuff!
Let's take a break today and learn about all of the awesome places you can visit when you're not teaching in Korea. That's right, it's time for vacation! Today we'll go over some awesome, cheap destinations in Southeast Asia. 
Thailand 
Scene: Backpackers to high end
Budget: $25 + a day on budget accommodation and food, depending on your preferences
Activities: Beaches, temples, hiking, rock climbing, elephant trekking, spas and more!
Our recommendations: the bustling city of Bangkok, beautiful highlands in Chang Mai, beaches of Pattaya and Krabi (pictured above.)
Vietnam
Scene: Predominantly backpackers to mid-range
Budget: $25 + a day
Activities: Museums and historical sites (war memorials, Cu Chi tunnels), temples, beaches
Our recommendations: Fly into Ho Chi Min city and check out river life on the Mekong Delta or visit the gorgeous Halong Bay (pictured above.) 
Cambodia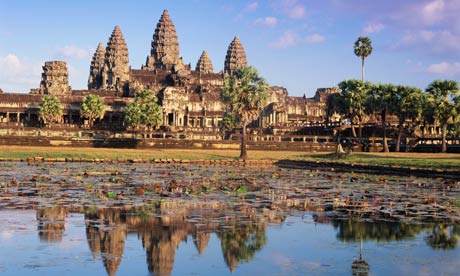 Scene: Predominantly…
View original post 293 more words